Jason C.S. Yu(Retired and Research)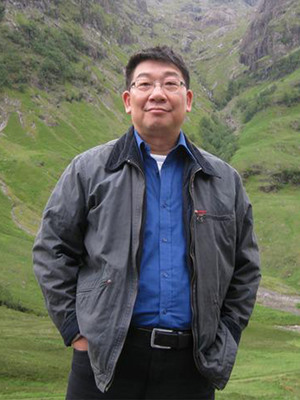 Research Room:ME6007
TEL(07-525-2000) :5173
E-mail:jasonyu@mail.nsysu.edu.tw
Education and Major Experience
Ph. D.(1993) Dept. of Civil Engineering, K.U.Leuven, Belgium
Assistant Professor (1998)
Lecture, Master Programme in Water Resources Engineering, K.U.Leuven - V.U.Brussel inter-university programme. (1993-1998)
Researcher, Dept. of Civil Engineering, K.U.Leuven.(1993-1998)
Project Engineer, Laboratory of Hydraulics, K.U.Leuven Research & Development, Belgium. (1987-1993)
Research Interests
 Modeling of marine systems (tides, currents, storm surges, water qualities & ecology), Water treatment, Pipeline analysis & sewer design, Parallel computation
Courses Offered
 Prediction of coastal marine systems, Modeling of marine systems (I & II), Marine pollution and dispersion, Design of drainage systems, Design of marine outfall systems, Water supply and drainage systems, Numerical Analysis, Computation and information technologies, Marine physics
Recent Research Projects
Study of the water quality improvements in fishery harbors, COA.
Study of the thermocline variabilities due to tide and seasonal variasions in the Kaoping coastal seas, NSC.
Storm surge simulation on parallel computers, NSC.
Review of the hydrological instruments in Taiwan, WRB.
Oil spill modelling, CPC.
Evaluation and construction oil spill models for the seas surround Taiwan, EPA.