Master planning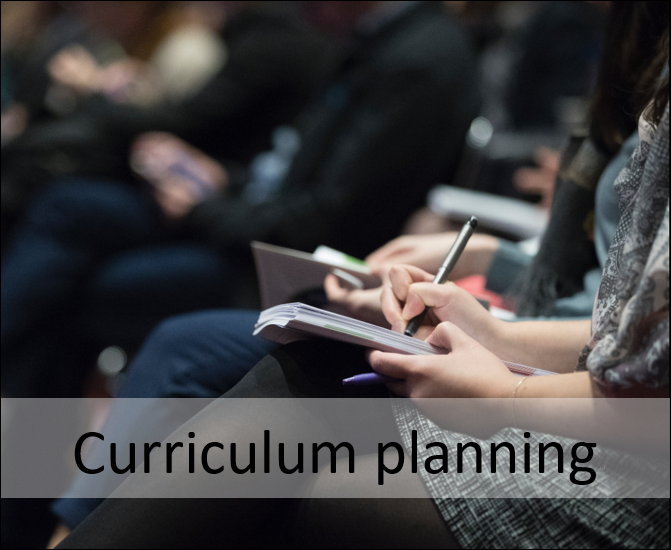 The master's course will cover the proficient and cross-disciplinary knowledge involved in offshore wind power maritime engineering. There are two courses in the planning of the core curriculum, the first is "Offshore Wind Power Technology", which is mainly to enable students to obtain basic knowledge relate to offshore wind power, the second is "Marine Environment articles Discussion". This course is an article discussion. Both domestic and abroad Experts and scholars are invited to give lectures at regularly, at the end of the semester students are required to group with others and write special reports.
In addition to the core curriculum, the master's curriculum also includes the two important aspects of planning management and environmental investigation, aside from the engineering and technical aspects. Such curriculum planning expects to train students to not only solve technical problems in maritime engineering, but also be capable of dealing with organizational, administrative, and planning management issues. Allowing the students to be able to cope with the cross-domain and complex offshore wind power engineering projects. The three major areas and the course map are shown below.
I. Maritime Engineering Planning and Management:
This course is designed to teach students knowledge related to marine engineering from a planning and management perspective. Courses include: Marine Space Planning and Management, Construction Project Management, Offshore Construction and Management, Construction Planning Using Installation Vessels, Heavy Terminal Operation Management, Risk Analysis and Management of Offshore Engineering, Engineering Contract and Outsourcing, Sea Construction Safety Monograph.
2. Marine Engineering Environmental Survey:
This course is designed for marine environmental surveys required for the development of marine resource. Courses include: Measurement and Analysis of Marine Meteorological, Measurement of Seafloor Topography, Underwater Cultural Asset Survey, Measurement and Analysis of Marine Geology, Underwater Engineering Exploration.
3. Marine Engineering Design and Construction:
This course is designed to teach students the design and construction of maritime engineering, supplemented by environmental and ecological knowledge. Train students to become an engineer of sustainable marine development. Planned courses include: Marine Engineering Mechanics, Design and Analysis in Marine Structure, marine geotechnical engineering, Marine Pollution and Prevention Engineering, Marine Ecological and Environmental Rehabilitation, Noise Prevention in Marine Construction, marine engineering practice, Analysis and Modeling of Marine Hydrodynamic, Offshore Basic Design, Soil Dynamics.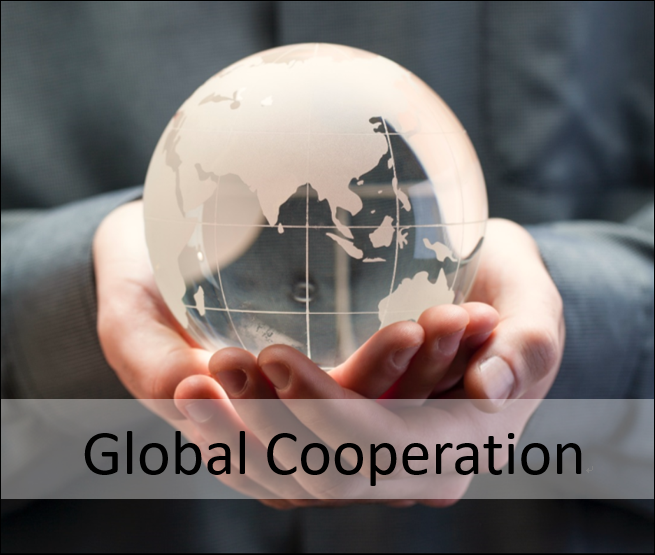 The department will soon cooperate with Ghent University in Belgium along with the internationally renowned maritime engineering company Jan De Nul Group to sign contracts for students and teachers to exchange and training.
The school has already become the most appropriate unit in the southern region of Taiwan to develop offshore wind power. The main purpose of this master's program is to combine the advantages of both inside and outside the school, cultivating middle-to-high-end offshore wind power engineering talents and enhance the university's capabilities to drive South Taiwan into an offshore wind power engineering research and training center. In the long run, the department hopes to support southern Taiwan's maritime engineering industries, combine with Ocean Affairs Council and National Academy of Marine Research, to assist government units in the promotion and implementation of policies.
Furthermore, using the university's strong academic ability to advance into a prospective study for maritime engineering related issues.
National Sun Yat-sen University has become an important part of R&D and talent cultivation in southern Taiwan's maritime engineering industries.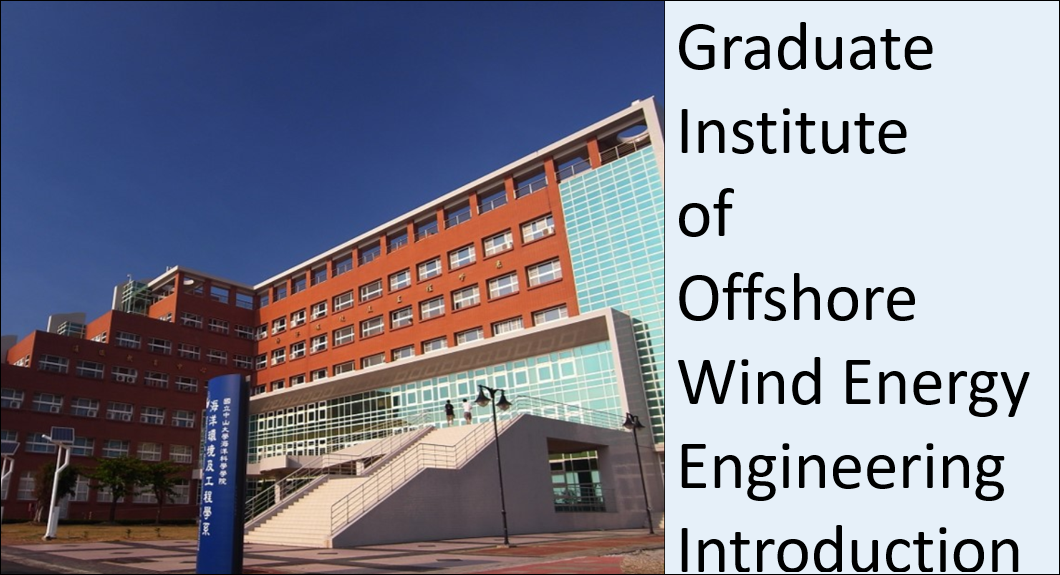 The Department offers three major courses for offshore wind power engineering. Students conduct cross-disciplinary learning within the school, supplemented by relevant industry internships to accumulate practical experience, intending to cultivate students to obtain both academic and practical abilities. In line with the needs of the industry, and even more so becoming a leading professional in Taiwan's offshore wind power industry. The courses and internships include:
1.Management:
Including offshore ocean engineering construction technology, planning and management.
2.Survey:
Contains survey and analysis of marine engineering environment, such as geology, marine meteorology or marine biology.
3.Design and construction:
Including the design and construction of offshore structures.
Although each level seems to be similar in nature, they all belong to their own area of research in traditional institute. If students can integrate and properly deploy the expertise of each level through the learning experience from this department, they will undoubtedly be the most valuable talent the offshore wind industry needs.